Gadsden Country Club first opened in 1968. Click here is see full Grand Opening article from the Gadsden County Times, April 25, 1968

Adobe Acrobat Reader is required to view article. Click here to down load Acrobat Reader.



About
History and Fun Facts
The Gadsden County Country Club (currently known as the Golf Club of Quincy) opened for business in the Spring of 1968. It took 3 years of hard work to prepare for this opening. Some of the people involved with this effort included: George Bates, Ernest Bietenholz, John Clark, Arthur Corry, Dick D'Alemberte, Bill Dodson, Ben Duncan, Sr., Joe Duys, Howard Fletcher, Carl Fowler, Jack Harnett, Pat Higdon, George E. Johnson, W.D. Lines, Bill Malone, Lamar Munroe, Jr., Ralph Perkins, Bob Smith, John Allen Smith, Joe Spitz, Pat Suber, Forrest Taylor, Earl Willis and many others.
The golf course was designed by Joe Lee.
The first golf professional was Ronnie Laffoon and his assistants were Johnnie Milan and Carl Rudio.
The first hole-in-one was made by Alex McMillan.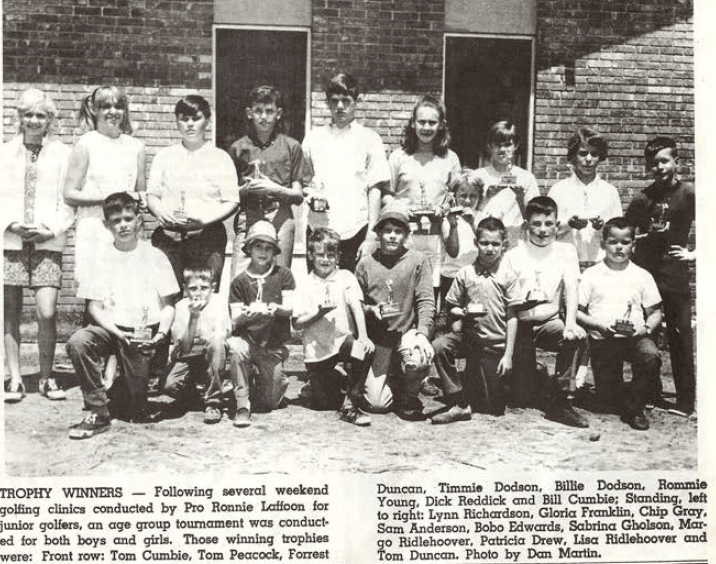 Image from Gadsden County Times, April 25, 1968, Gadsden Country Club Grand Opening